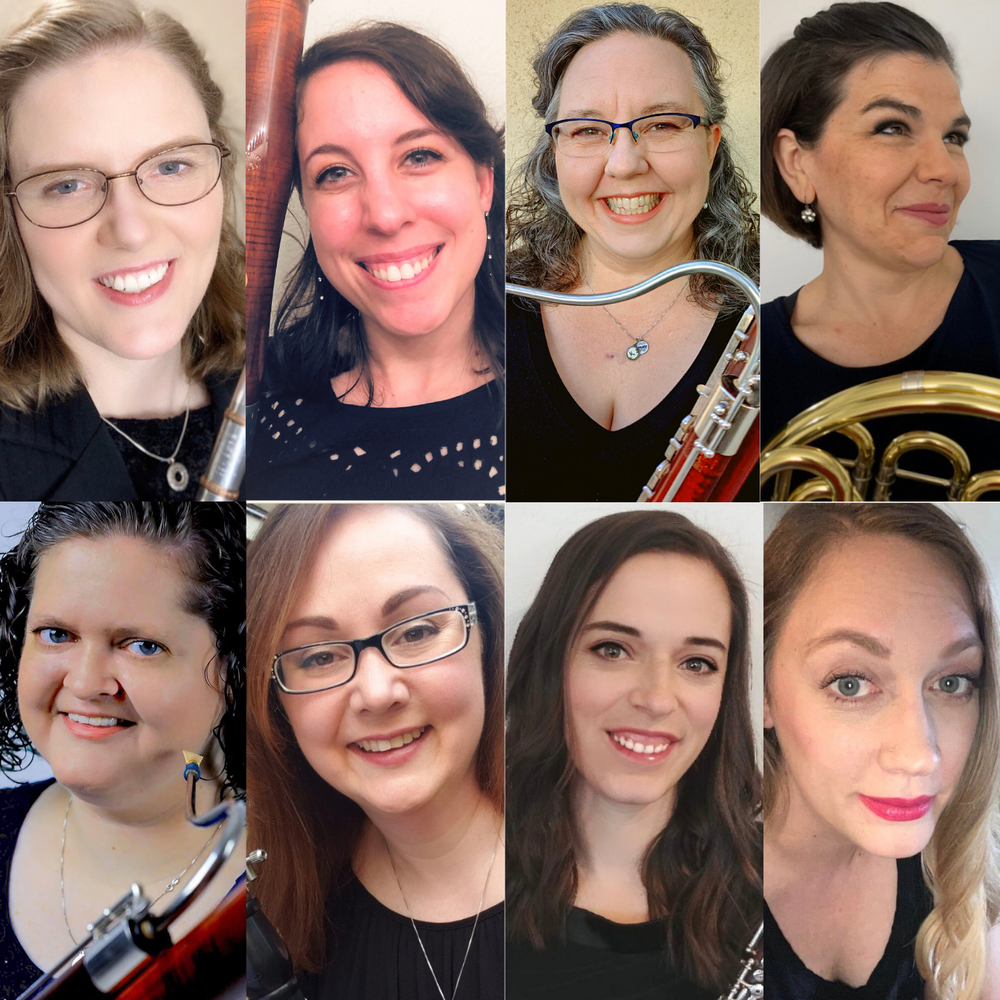 Ladies' Quintessential Quintet
As a stunning example of talent and artistry, the Ladies' Quintessential Quintet embodies what it means to be a female musician in the modern landscape of classical music. Each a powerhouse in their own right, together they represent college professors, orchestral musicians, freelancers, private instructors, collaborative chamber artists, and full-time working musicians. In addition to being dedicated musicians, they each also enjoy fulfilling lives as wives, mothers, and teachers with a combined 6 husbands, 18 children, hundreds of private students, and many cherished pets.
Spread across Utah, Idaho, Texas, Arizona, and Washington, the members of the quintet come together for several projects each year, including concerts, residencies, and recordings. A passion for new music on the cutting edge of modern quintet repertoire fuels their participation in the area of new compositions and arrangements. They also actively seek opportunities to collaborate with composers in process, as well as artists in other areas of performance and visual arts.