Haley Houk, Bassoon
Haley Houk graduated with her Master in Music degree at Baylor in 2020, and since has gained a full private lesson studio and is an active performer in the League City area in Texas. Haley is also the owner of HappyHaleyCo, a musician-centered functional art/music accessory business that allows for the combination of the music and art world. In her professional life, she has continued that love of playing through being co-principal with local symphonies and wind ensembles, as well as contributing to the Ladies Reeding Society virtual project series. A heavy reed making load and teaching a full studio of phenomenal students keeps her pretty busy, but in her downtime she loves camping and being outdoors with her fiance!
   As a Graduate Assistant at Baylor University pursuing her Master of Music degree in Bassoon Performance, she performed with a wide variety of ensembles! Notably the Baylor Symphony Orchestra and Wind Ensemble, who along with the Baylor Bassoon Ensemble, were guest performers at the 2020 TMEA convention in San Antonio, TX. Haley also performed with the graduate wind and reed quintets, and subbed with the Waco Symphony Orchestra on bassoon/contrabassoon. She attended the Fresno Orchestra/Opera Summer Academy where she studied with Catherine Marchese, and the Glickman-Popkin bassoon camp where she has performed in numerous masterclasses with performers from the Chicago, Boston, and Dallas Symphonies.  
     Haley attended Texas Christian University where she earned her Bachelor of Music Education degree in 2015, studying under Charles Hall and Michael Gathings. While at TCU, she had the privilege of performing at CBDNA and PASIC, touring Europe with the International Harmony Symphony, and performing world premieres for several wind pieces and bassoon repertoire.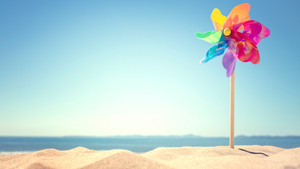 Come Play Bassoon with Haley Summer Practice Camp 
Dates, Times, and Pricing 
Dates & Times Coming Soon! 
$300 Registration for the 6 week session